Language training for professionals in the Dordogne
PMDLangues provides French language training for professionals and businesses in the Dordogne and South West of France.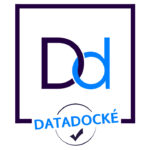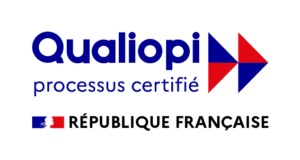 La certification qualité a été délivrée au titre de la catégorie d'action suivante: ACTIONS DE FORMATION
Who can benefit from our professional language subsidized courses ?
Any company employee or self-employed worker in France is fully entitled to benefit from hours of subsidized training courses, depending on the nature of their work. The OPCO (Opérateurs de compétences ) is constituted of a group of financing organisations linked to various sectors of activity which will release funds for professionals' training courses (AGEFICE, FIFPL, AKTO etc…), whether you are employed or self-employed. Another way to be eligible to subsidized course is to use the « CPF : Compte Professionnel de Formation », available to all registered worker and easily accessible online (see below).
As PMDLangues is state-accredited and approved, we can offer any French company, employee or independent worker  individual or group language courses, either face-to-face or distance-learning, entirely or partially funded by their OPCO or CPF.
How do I apply for a subsidized French course?
With your « CPF »: nothing could be easier! Log on to your personal account at www.moncompteformation.gouv.fr/ or register if necessary,  to visualize your « rights to training » and the amount in Euros you have accumulated over the year(s), paying your contributions. Indicate the type of course (language, onsite) and the location (Thiviers) to access our course catalogue and register in 2 clicks !
Via an OPCO or financing organisations : after meeting and discussing your objectives, we draw up a course proposal (« une convention ou contrat ») in accordance with your expectations, detailing the programme and means to acheive the results, taking into account your sector of activity and professional needs.  Your application will then be sent to your dedicated organisation ahead of the course so you can obtain the subvention agreement for the full or partial amount.
Assess your level in French and find the right course for you !
Our language courses take place in our centre or distance learning (or hybrid : distance learning and face-to-face sessions with a teacher). Although mostly individual sessions, we also have lessons in small groups of up to 6 people. We offer language courses in French as a Foreign Language and English, from beginners to advanced and other language courses on request.
Courses run between 10 to 50 hours, over several days or weeks and can be adapted to your pace, professional and personal needs and constraints.
All courses are certified by a PIPPLET-FLEX 30-mn test online (recognised by the CNCP and registered on the COPANEF's National Interprofessional List (LNI) and they meet the objectives and directives of the PIPPLEF-FLEX certification.


OUR COURSES FOR "FRENCH AS A SECOND LANGUAGE"
This course offers a flexible choice of formats : Option 1 : 40h in group + 3h 1to1. Option 2 : 20h in group + 12h 1to1. Option 3 : 20h exclusively 1/1.
By the end of the training course, the trainee:
will have gained in self-confidence when communicating in French with  colleagues
will be able to formulate greetings, introductions and answer simple inquiries
will have  a useful glossary of terms related to his professional activity
will be able to use basic grammar structures and tenses (present/past/future) in questions and sentences.
will be able to understand and take part in a simple work or life-related conversation with French colleagues.
This 40-hour course can be totally or partially on a 1to1 basis and offers a comprehensive approach of the language.
By the end of the training course, the trainee:
• will have a good knowledge of grammar and tenses and use structured sentences
• will hold a conversation at close to normal speed, expressing opinions and interacting more spontaneously with French colleagues in professional and social situations
• will have acquired a certain confidence in speaking on the phone
• will be able to exchange emails
• will have acquired a comprehensive glossary of relevant technical terms
• will have improved his pronunciation of French
• will have a good knowledge of cultural faux-pas.
This 11-hour short individual course aims to review the basics, work on weak points and broaden the learner's knowledge by focusing the entire study programme on his/her needs (professional or according to personal objectives) and level. By the end of the course, the trainee will validate or improve his/her level in French, consolidating his speaking, listening and writing skills, therefore boosting his/her self-confidence.
We have been successfully offering language courses to French individuals and foreign newcomers in Dordogne since 2007, quickly developing our services to « non-French » company employees and « auto-entrepreneurs » wanting to improve their language skills. As a small structure, we are flexible and our geographical proximity (for companies based in the South West of France) means a valuable use of time and efforts for your staff or yourself.
More than a professional requirement, learning French or another language could make a real difference in your working life, social networking and personal integration . Our main goal is to help you achieve this with our training, enhancing your professional competences whilst working on the language frustrations you may currently experience as a non French speaker working in France.
Our bilingual teachers, whose mother tongue is always the target language, are competent and highly experienced. They are particularly attentive to your professional needs and requirements and are there to help you along the way. More than teaching you the language, they will give you the cultural knowledge to help you optimise your work and your life in France in the best possible way.
jQuery(document).ready(function($) { var delay = 100; setTimeout(function() { $('.elementor-tab-title').removeClass('elementor-active'); $('.elementor-tab-content').css('display', 'none'); }, delay); });